Confined Space & Interior Inspections
Flying drones indoors has been an industry challenge for some time now, but with recent technical and software advances we're happy to announce we've added the ability to do interior inspections to our repertoire! Upgrade your confined space, industrial, and interior inspections with cutting edge UAS hardware and analytical solutions.
Routine inspection and maintenance are part of the life cycle of all large machinery. Unfortunately, every minute those machines aren't in operation equates to lost revenue. This is especially true for inspection of confined spaces. Confined spaces have limited means of entry or exit, and they are typically unsuitable for people to occupy for long periods of time. Inspection methods for confined spaces usually require extra planning, specialized equipment, and extensive protection for inspectors. Drones designed to navigate and operate safely in confined spaces can be a significant aid to operators. Drone inspections reduce the need to acquire, assemble, or mount various access methods (rope access, scaffolding) and other special equipment (protective clothing, breathing aids). They also require a fraction of the time needed to perform a manual inspection.
With our new drone, equipped with a myriad of safety sensors, and anti-collision tools, you can turn days of inspection and setup into minutes. We'll capture extremely high-resolution images of your properties in record time, and the best part–you can take real world measurements from the photos you capture. Drones can also provide unprecedented levels of visibility for your asset, allowing operators to see what was never possible before, and therefore increase operational awareness.
Using unmanned tools has the added benefit that you can improve on-site safety by taking dangerous tasks off the plates of personnel. Documenting the man-hours eliminated, injury preventions, and operating revenue saved by taking personnel off of high-risk activities are sure to capture the attention of executives.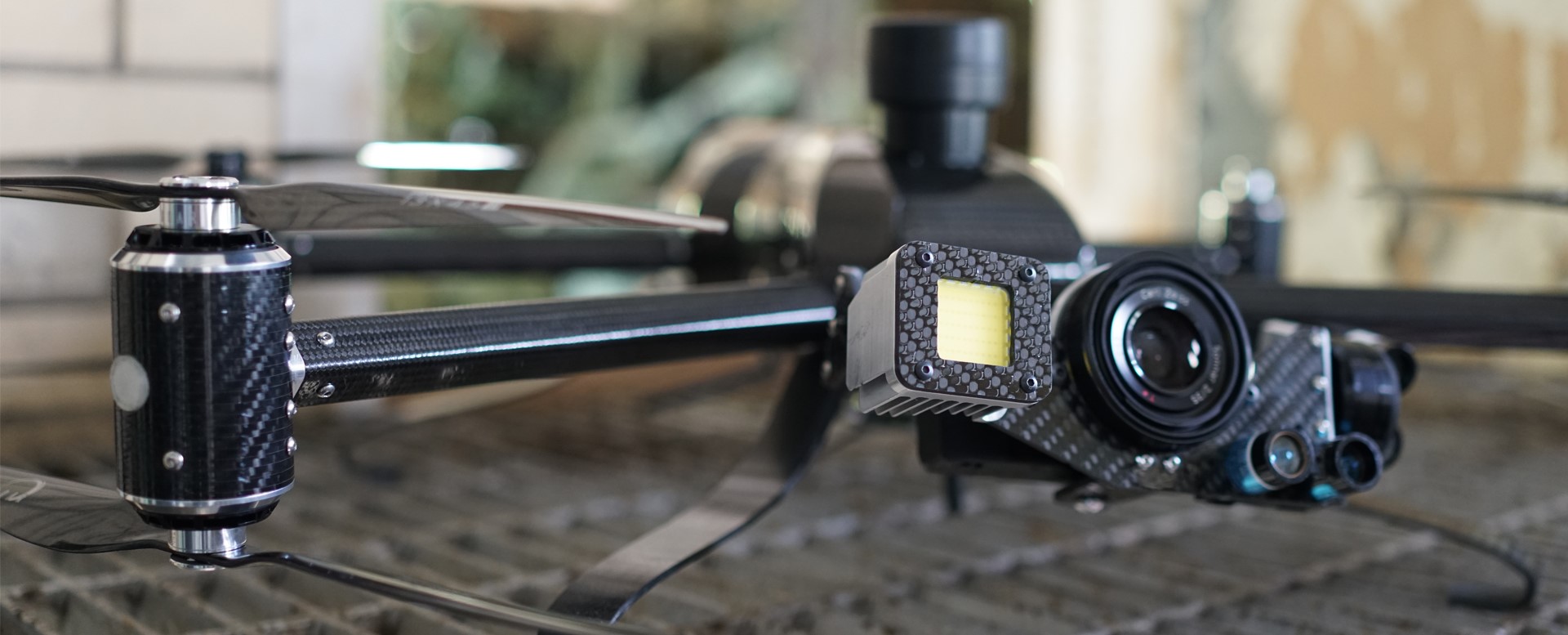 We'd love to work with you to help incorporate this exciting new technology into your existing maintenance workflows. Boilers, cokers, storage tanks, stacks, and pulpers are just a few of the assets we can help you inspect and document. Reach out below to talk to one of our experienced pilots about drones in your workplace.
Contact Us Here!