Supporting Landfill Operations
Landfills prove an excellent opportunity to employ cutting edge drone technologies. From cut & fill maps to compaction calculations, drone data is a quick and easy way save money and improve your operations.
Waste management is just one of the many industries that is rapidly adopting drone technology to support and improve their operations. From siting all the way to closure, drones offer a myriad of tools to help support the entire landfill life cycle.
Before a single shovel is put in the ground, a drone can be employed to fly a potential property and generate a beautiful overhead map and gross contours of the property. Photos captured during the process can help support public outreach, and imagery can be used to identify potential environmental concerns--from streams to hidden wetlands.
Once earthworks have begun, drones can provide timely and accurate topography to help ensure the land is being shaped to spec. Contour data can then be used to measure stockpiles and understand how much borrow you're generating in your initial excavation.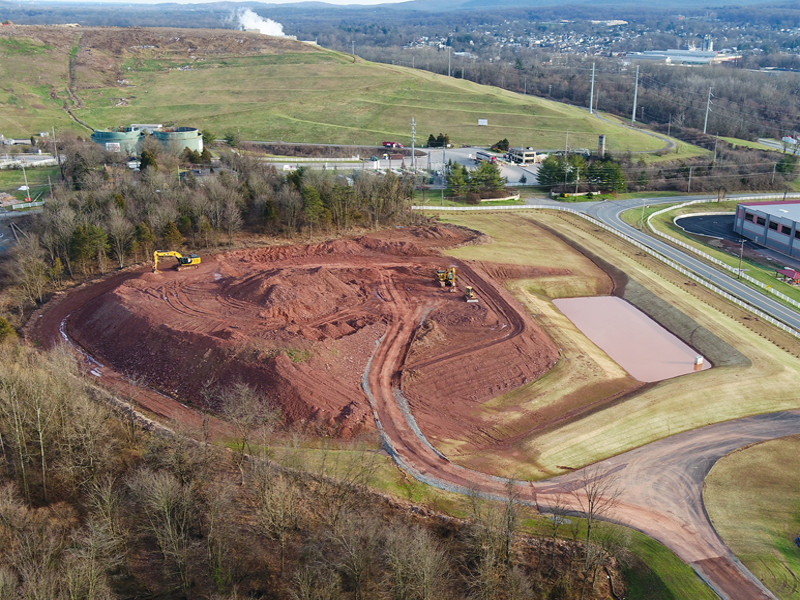 During real operations, as refuse is being deposited, periodic drone flights can help to monitor volumes and remaining airspace. Comparison of these datasets over time can provide the engineering team with enough data to calculate compaction rates and ensure negative airspace isn't going to be a problem long-term. Year-end auditing can be performed at a fraction of the cost of a traditional survey and provide more data than would otherwise be possible.
Finally, once post-closure monitoring begins, drones equipped with special sensors can continue to monitor site for potential environmental impacts and identify AOIs before they become AOCs.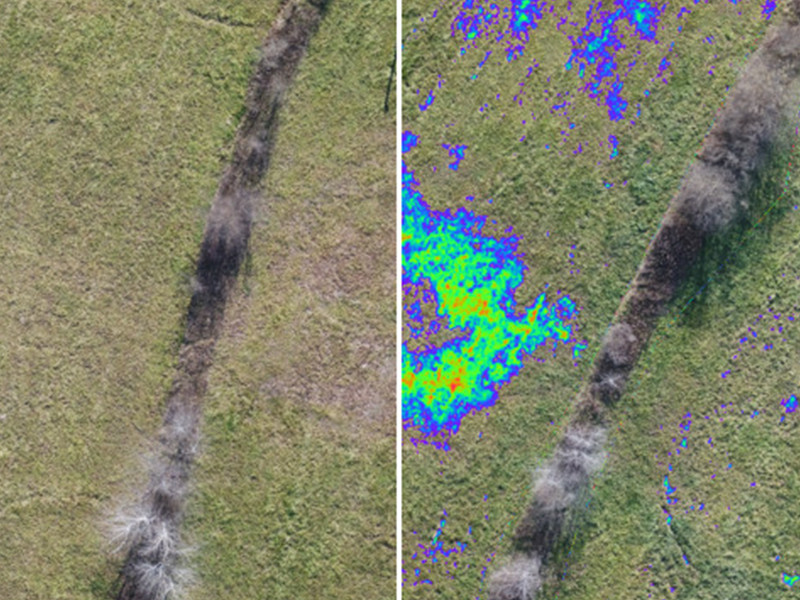 Quickly identifying areas of interest with multispectral image filters
Putting a drone in the air over a landfill is something that every waste management firm should absolutely be planning to do in 2021 if they haven't already. Let us know if we can help you with the logistics and check out the specifics of our services here.
Contact Us!